Unlock Your Potential
You miss 100% of the shots you don't take.

- Wayne Gretzky
We couldn't agree more, Wayne. If you're debating a tryout, think no more—just do it. Our tryouts are fun and open to ages 8u-16u at all skill levels. Although we hold annual tryouts late July or early August, submit the form below and we'll get one scheduled for you ASAP!
Our 2023 tryouts are complete. Check back for 2024 tryout dates.
Tryouts will be held at Cherry Hill Park off of Ivy Lane. Weather cancelation info will be posted through Facebook if necessary.
There is a $25 tryout fee. Fees will be applied towards dues if an offer is extended and accepted. Fees will be forfeited if an offer to join the organization is declined.
Be a part of an organization with over 25 years experience in developing high-level softball players. Certified coaches and an indoor training facility are provided.
Please contact Scott at 319-981-7623 or Todd at 319-573-5333
What We're Looking For
Not only are we looking for softball skills, but we want kids with the right attitude that are coachable, team-minded players ready to put in the work that it takes to improve. We evaluate each individual on a comprehensive scale as we want to do what's best for the team.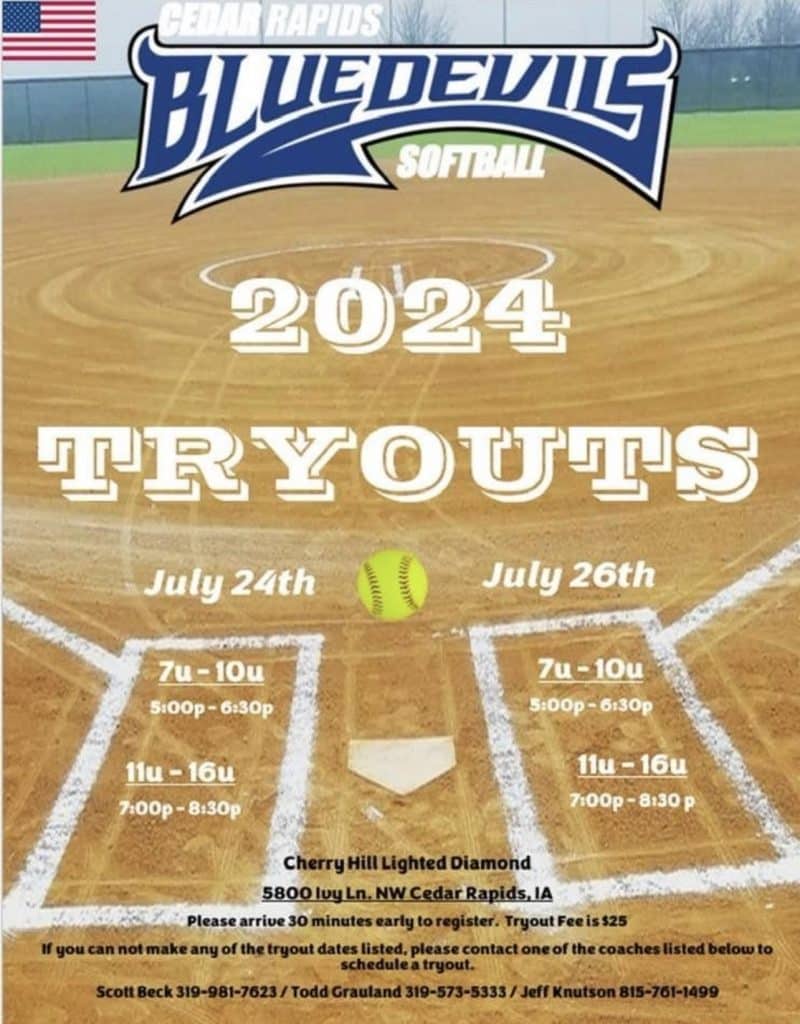 Ready to tryout?
Call us or submit the form below so we can schedule a tryout ASAP!